Explore the Calanques on foot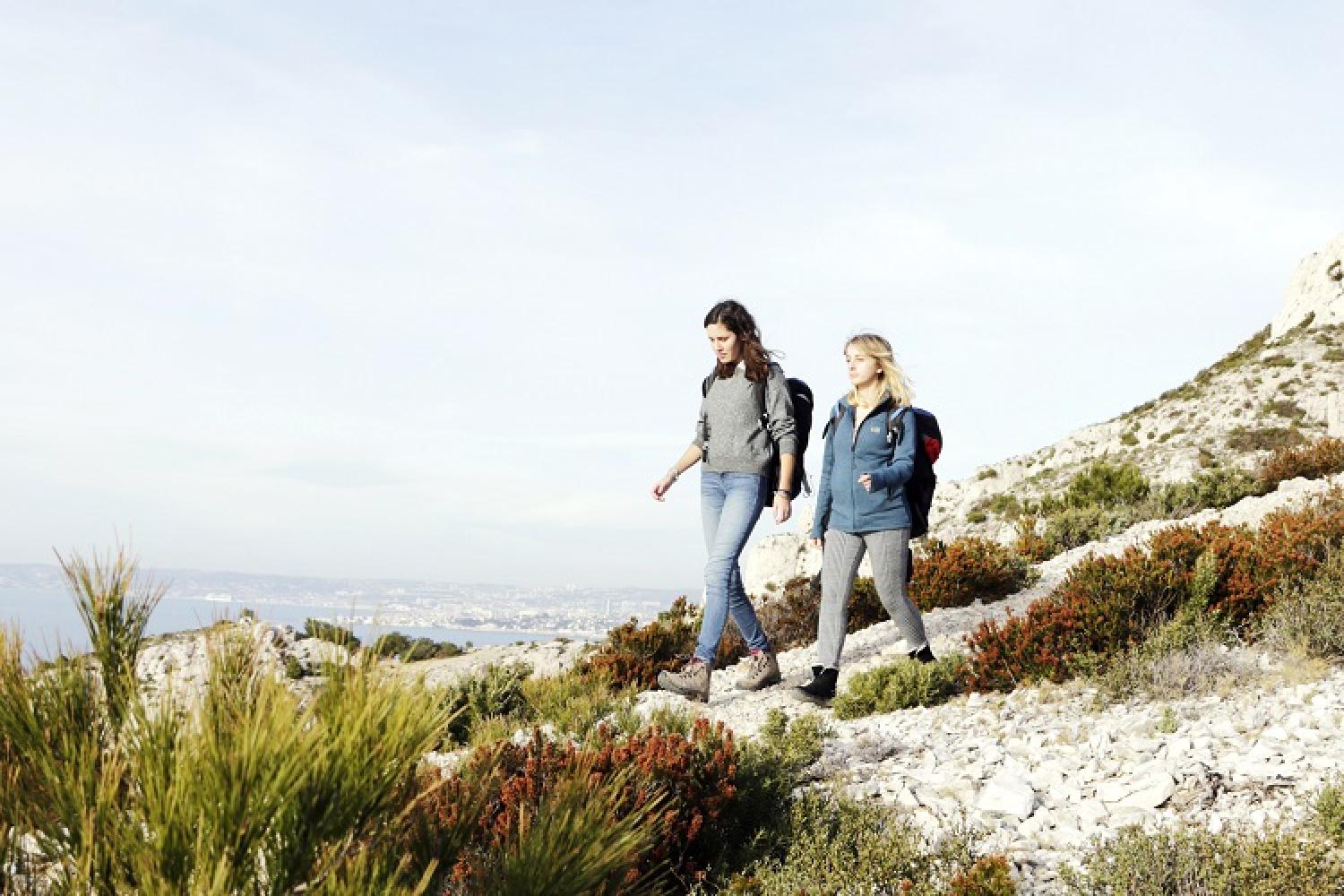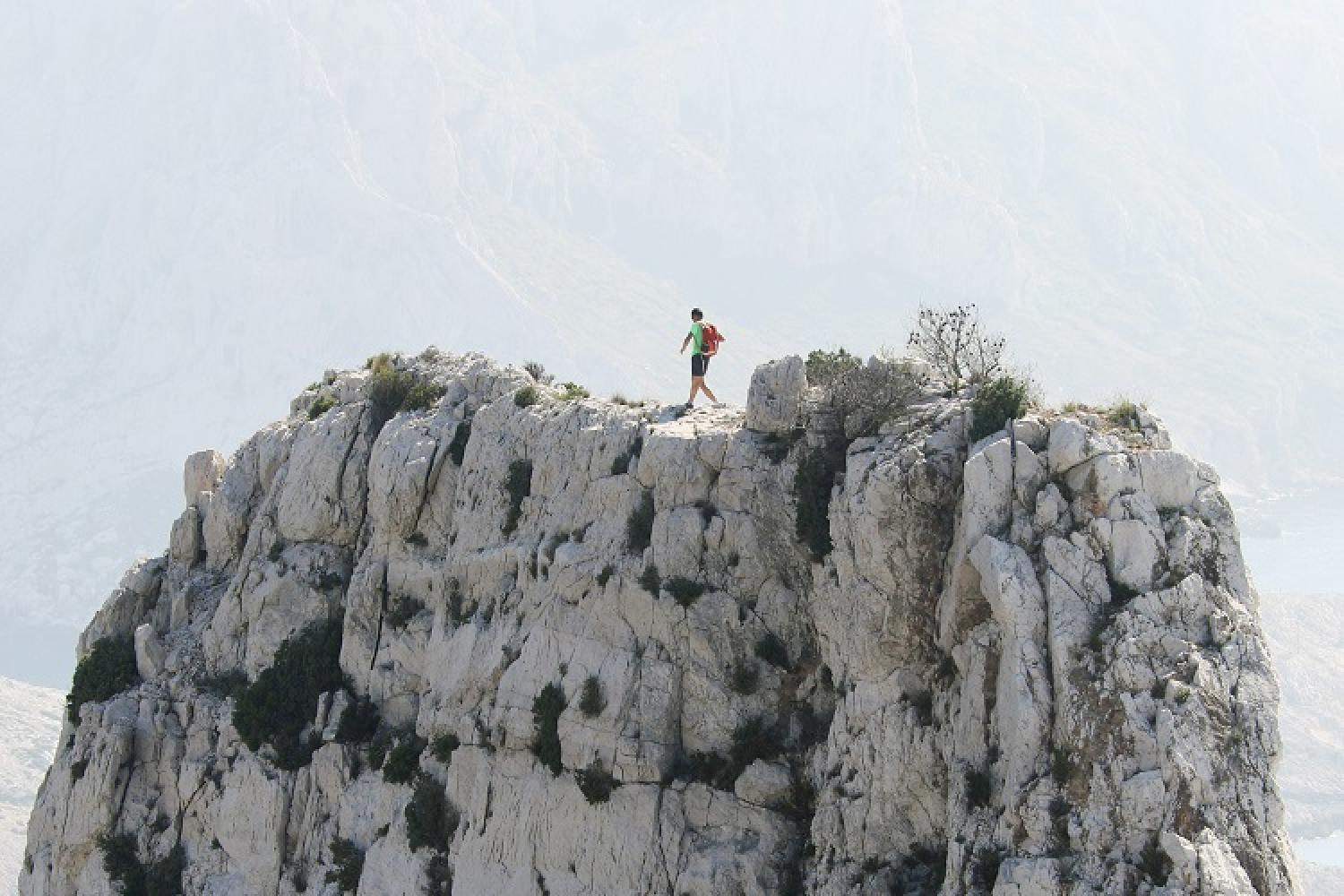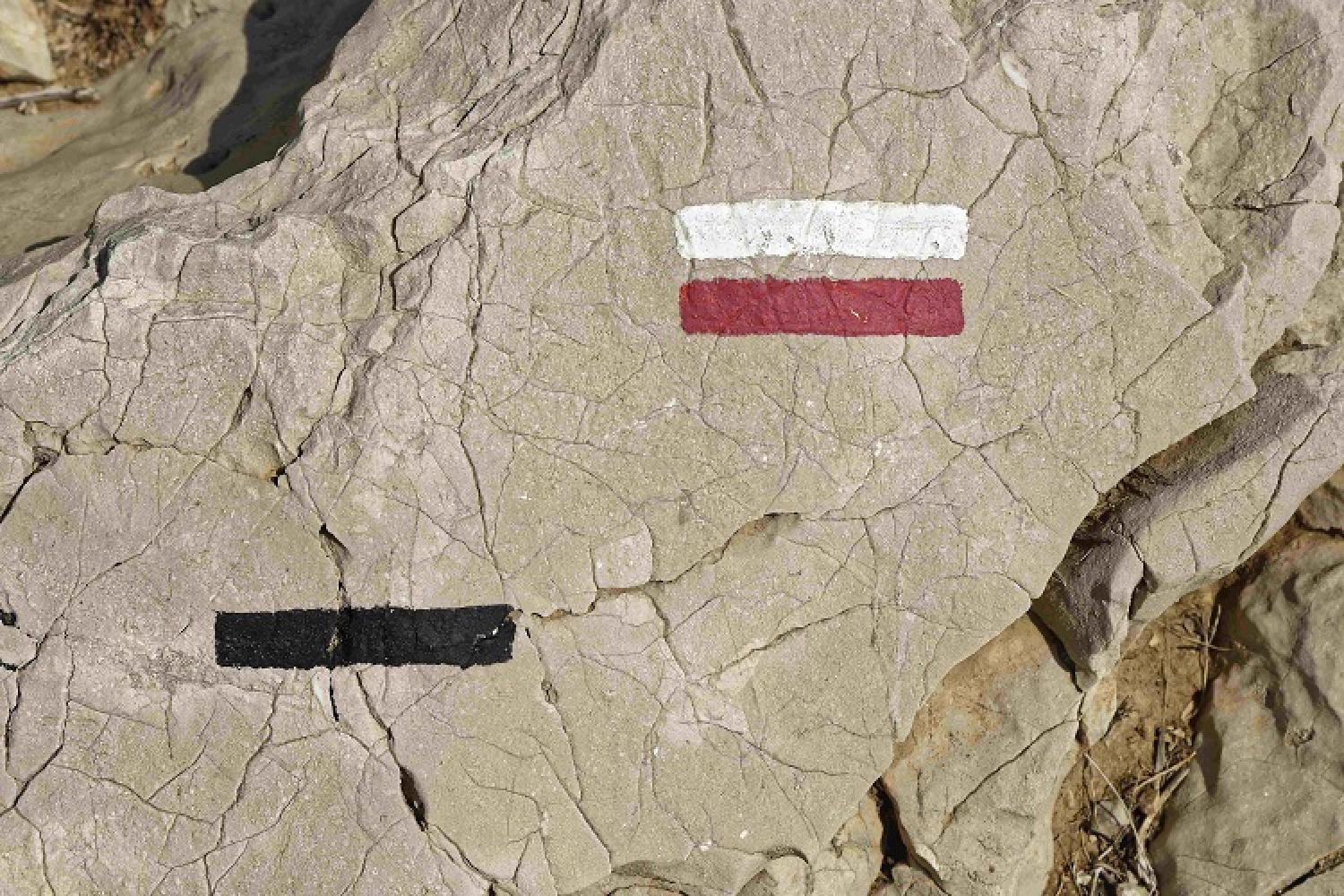 The walking trails are the best place to discover the multiple facets of the Calanques National Park on land. For some,
getting to the beach
is the highlight of a walk, but remember that walking in the Calanques requires preparation. The sun blazes, the rocks are slippery or sharp, and the trails can be tricky. So swap your flip-flops and bathing suit for a sturdy pair of shoes and the right gear!
 Before heading out:
Never underestimate the potential difficulties of walking in the Calanques. Every year, tourists have to call emergency services and have serious, unfortunately sometimes deadly, accidents.
Make sure you are prepared before heading out to visit the national park: find out about access conditions, prepare your itinerary, and have suitable gear.
Don't forget these essentials
Abundant water. At least 1.5 litres per person for a half-day. Note: take twice as much water if you are planning to be out longer or if the weather is hot. There is no fresh water in the Calanques.
Sun protection. In summer, hats are essential to avoid sunstroke. To avoid sunscreen, the national park recommends wearing lightweight clothing with long sleeves. Sunglasses protect from the blinding sun and prevent tired eyes.
Sturdy shoes. Good trainers may be sufficient for some itineraries, but hiking shoes are strongly recommended. Open shoes are prohibited.
Food. For energy on long walks.
A rubbish bag. There are no rubbish bins in the Calanques. Please take your rubbish and sort it on your return.
 Good conduct
Take public transport to the beginning of your walk.
Stay on marked trails to avoid walking on plant life.
Respect plant regeneration areas bordered by poles and wire.
Respect the fauna: don't feed or disturb local wildlife.
Respect the flora: don't pick or damage the plant life.
Don't remove stones: they are refuges for insects and lizards.
Respect the natural quiet and make as little noise as possible.
Wear lightweight, long-sleeved clothes for sun protection.
Have a zero-waste picnic to reduce plastic consumption.
Collect rubbish found on the way.
Respect the peace of other visitors.
 Regulations
Protect the Calanques against fire danger. Don't smoke.
Keep your rubbish and sort it on your return.
Keep your dog on a leash to avoid it roaming off the trails.
 Safety
Before heading out, prepare your itinerary with an IGN map and take it with you or use the My Calanques mobile app.
Select an itinerary that suits your experience.
Check weather conditions.
Wear suitable shoes.
Take a hat, sunglasses, and sun protection.
Take 1.5 litres of water per person and per half-day, and enough food.
Stay on marked trails to avoid falls.
Emergency services phone number: 112.